Frequently Asked Questions
When it comes to travel and logistics, the details are everything. That's why we've compiled this knowledge-base born of GOMO Travel's most frequently asked questions.
Though it is always our goal to be thorough and transparent, please don't hesitate to contact us with any additional questions we can answer.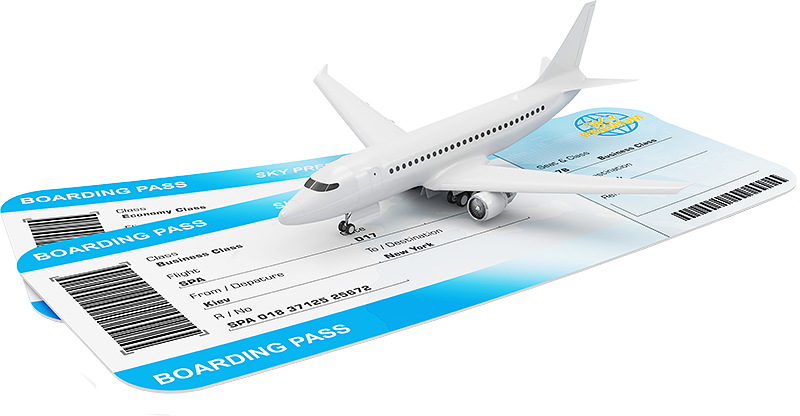 Not a problem! Many of our clients have family members in other states and GOMO Travel makes it possible to bring them together more easily and more often. If your traveler is in another state, a trusted GOMO Travel Companion will travel to them and begin the journey together there, to wherever it leads.
We are fully capable of handling all travel bookings and logistics.  GOMO Travel's host travel agency is Travel Leaders in Ponte Vedra Beach, FL, an award-winning travel agency providing personalized concierge services to its clients.  GOMO Travel is also a licensed Florida Seller of Travel.  To ensure the comfort and safety of our travelers, we prefer to make the travel arrangements so that itineraries and seat assignments match.  We also offer travel planning for GOMO+ customers who may be traveling for vacation and want to get the most out of their experience.  
As it happens, cruises are a common request that we are more than happy to accomodate. Whether you or a loved one is traveling solo and would feel safer and more secure with a companion, or you need an extra hand to make the most of multi-generational travel, think of your GOMO Travel Companion as your first mate on the open seas. We'll help you navigate on ship and shore, assist with any medical or mobility assistance you require, and make sure your cruise experience is one to remember. All aboard!
No. Even though some of our Travel Companions are Registered Nurses, our policies prohibit them from administering medication directly to patients for liability reasons. They are, however, able to remind travelers to take their medications at the appropriate times and are fully prepared to provide on-the-spot, first-hand assistance in the case of a medical emergency.
It is against GOMO Travel policy to share hotel rooms or cruise cabins for the safety of both the traveler and companion. An additional room or cabin for the companion must be purchased if travel warrants an overnight stay. Every effort will be made to ensure travelers and their companions occupy either adjoining or the nearest possible rooms available. GOMO Travel Companions will establish expectations for overnight communications in advance of the trip and remain on call 24/7 to assist the traveler in case of an emergency.
Yes, our cancellation policy is contained in the GOMO Travel Agreement and Terms & Conditions which is presented to the traveler with the quotation for travel companion services.  Generally, travelers are able to cancel reservations made for GOMO Travel services at any time subject to certain terms and conditions.  Reservations made with vendors, even if booked through GOMO Travel, will be subject to the cancellation policies of such vendors.
Absolutely! Many travelers require assistance getting to and from the airport or simply want to avoid dealing with parking issues. If a traveler requires pick up assistance, a GOMO Travel Companion will pick them up wherever they are, load their luggage and ensure their comfort throughout the rest of the journey.
Every traveler is unique and every trip is different. Our pricing is based upon various factors depending on the individual needs of the traveler. The good news is that you can rest assured that we have taken every factor under consideration and deliver a custom-tailored experience to every traveler on every trip. Call or email us to speak with a GOMO Travel representative and receive a hassle-free quote at no charge.
While most of our work is with individuals, we will happily provide travel assistance to couples or small groups. If you feel you could benefit from an extra hand while traveling, contact us and find out if a GOMO Travel Companion is the perfect solution for your needs.
Yes. GOMO Travel has the proper amount of insurance coverage to sufficiently protect against the risks associated with its business operations. Such insurance coverage includes general, commercial and professional liability policies; policies protecting GOMO Travel and its personnel and property against damage, injury or loss; and policies (including surety bonds) protecting GOMO Travel customers.
Yes. As long as the pet in question adheres to airline pet policies and we know about it in advance, we can accommodate travelers with pets in most cases.
We utilize Travel Insured International, a premier third-party travel insurance carrier/provider.  Through Travel Insured, travelers may purchase trip cancellation and trip interruption insurance options.  Travel insurance protects GOMO travelers against unforeseen circumstances that result in trip cancellations, trip delays, missed connections and itinerary changes.  We highly recommend all customers purchase trip insurance with every GOMO trip.